Item Details
NET: Intel Intel 82571EB dual nic dual lan
PHP 2499.00
BRAND NEW with NO WARRANTY
NET: Intel Intel 82571EB dual nic dual lan
2.5T no swap. each
No warranty. Test all you want ( bring your own test equipment! )
BNEW
This is server grade which means better performance and less cpu tasking but needs active cooling.
Unit only.
High profile and low profile available.
actual item:
<click here for link>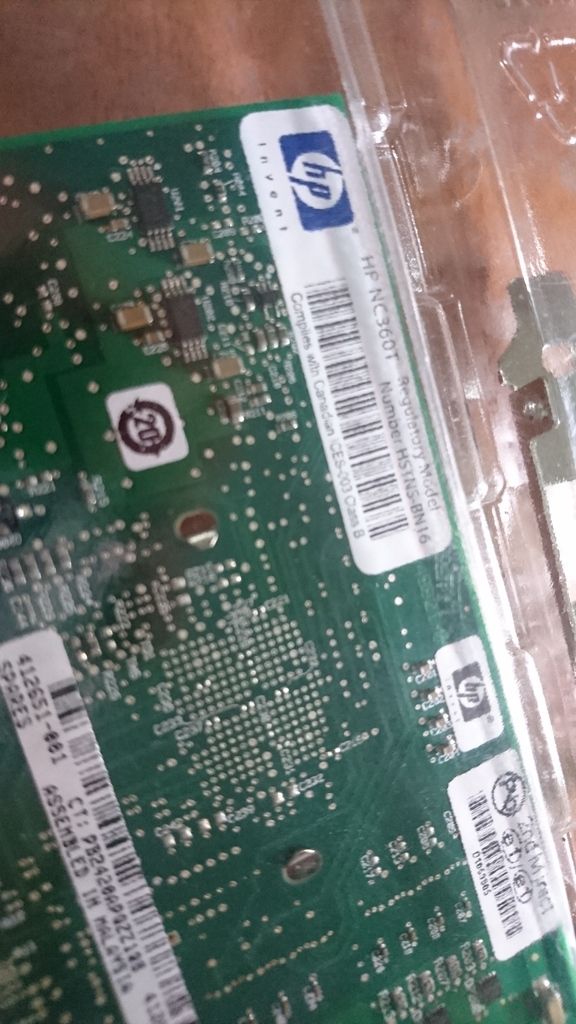 <click here for link>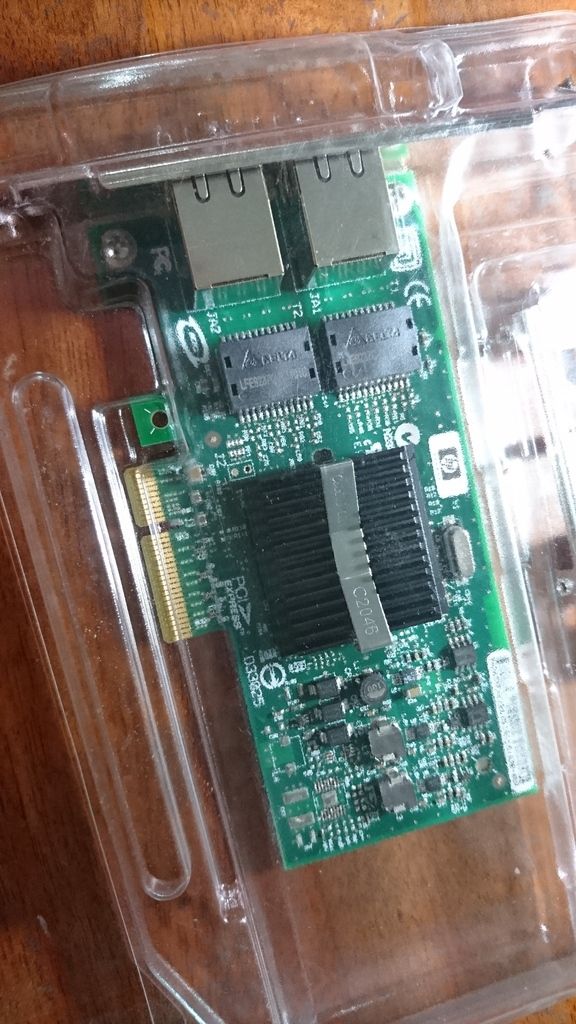 Overview:
The NC360T is a high performance PCI Express (PCIe) dual port, copper, gigabit network solution for ProLiant customers who demand the latest in dual port Gigabit Ethernet bandwidth and features. It offers two ports on a single PCI Express adapter, allowing customers to save valuable I/O slots for other uses. It is based upon the high performance Intel 82571EB chipset and offers a 4 lane (x4) PCI Express bus.
Along with all the advanced features that HP ProLiant customers have come to expect, the NC360T includes support for Wake-on-LAN (WOL), and Pre-Boot Execution environment (PXE). Additionally, it ships with support for Jumbo Frames, Network Fault Tolerance, Load Balancing, and various offload capabilities such as Segmentation Offload and Large Send Offload (LSO) that offer further network throughput improvements. Additionally, it is easy to install in either standard or low profile slots.
meet up at our restaurant.. check albums for the map. Thanks!
https://www.facebook.com/Vincents.Place.Kambingan
Google Map:
<click here for link>
Text/call 09175087328 look for Vincent ( for appointment )
The best kambingan
kambingan ng mga sikat
Vincent's Place Restaurant
Vincent's Kambingan Restaurant
Kambingan / goat
Metro Manila
address:
1787-A C. Aguila St. San Miguel, Manila, Philippines 1005
We are searchable in waze and google maps. Vincent's Place kambingan restaurant