Item Details
NET: Broadcom dual nic dual lan
PHP 1299.00
ALREADY USED with NO WARRANTY
NET: Broadcom dual nic dual lan
1.3T no swap. each
No warranty. Test all you want ( bring your own test equipment! )
No issues
This is server grade which means better performance and less cpu tasking but needs active cooling.
Unit only.
Pulled from a working environment.
Specs:
Compatible with x4, x8, and x16 full-height PCI Express slots
Support for most network operating systems (NOS)
Link Aggregation and Load Balancing aka NIC teaming
Switch dependent: 802.3ad (LACP), Generic Trunking ( GEC / FEC)
Switch and NIC Independent
Failover
Priority queuing – 802.1p layer 2 priority encoding
Virtual LANs –802.1q VLAN tagging
Jumbo Frame (16KB)
actual item:
http://img.photobucket.com/albums/v401/aerosmith9110/sell/DSC_1081_zpslpnvbsys.jpg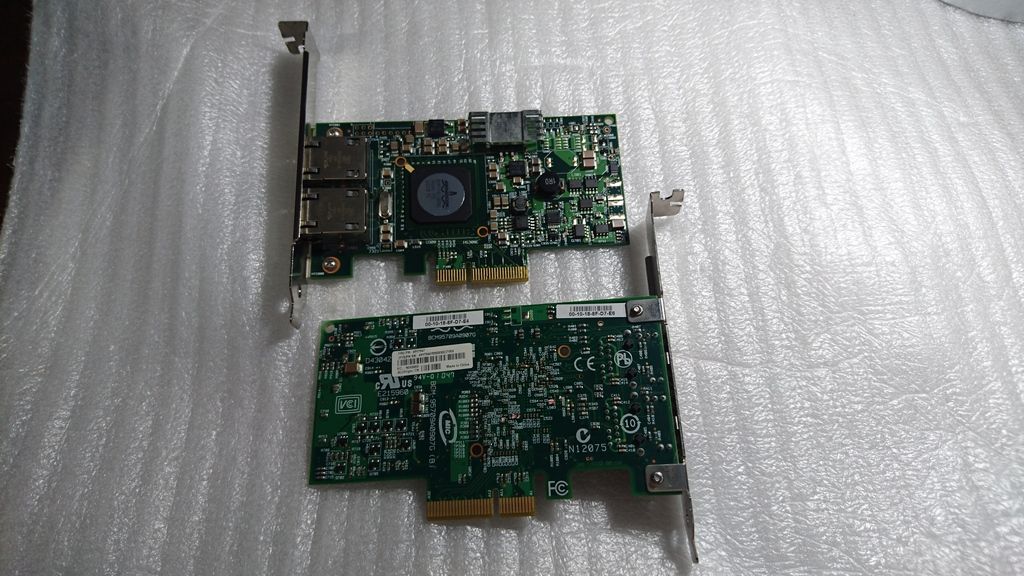 meet up at our restaurant.. check albums for the map. Thanks!
https://www.facebook.com/Vincents.Place.Kambingan
Google Map:
<click here for link>
Text/call 09175087328 look for Vincent ( for appointment )
The best kambingan
kambingan ng mga sikat
Vincent's Place Restaurant
Vincent's Kambingan Restaurant
Kambingan / goat
Metro Manila
address:
1787-A C. Aguila St. San Miguel, Manila, Philippines 1005
We are searchable in waze and google maps. Vincent's Place kambingan restaurant