Item Details
Cable / adapter : Dual Link DVI to Dual Link DVI cable
PHP 799.00
BRAND NEW with NO WARRANTY
Disclaimer:
Some sellers sell " dual link " cables aren't actually dual link. I know, I was a victim of one. These cables may appear to have all the connectors there but internally these are not connected. If you want to be sure please use a continuity aka multi-tester to test all the connections if they are indeed connected. if you set your screen to 2k aka 2556x1440, 2556x1600 resolution and the font suddenly turned blurry then you only have a single link cable with dual link connector.
My cables / adapters are original cables and not some cheap china stuff. These cables came from dell / hp monitors / desktops / servers / pdu.
Note ( all 6 ft length ):
8h Bnew cable.
Pictured is the item ( take note of the molded " dual link " label, sometimes it is not molded but it is printed on the wire. It depends on my stock availability. But it will be clearly marked as " dual link " ):
Heavy duty original dual link dvi vs original heavy duty single link dvi cable. ( notice the thickness ):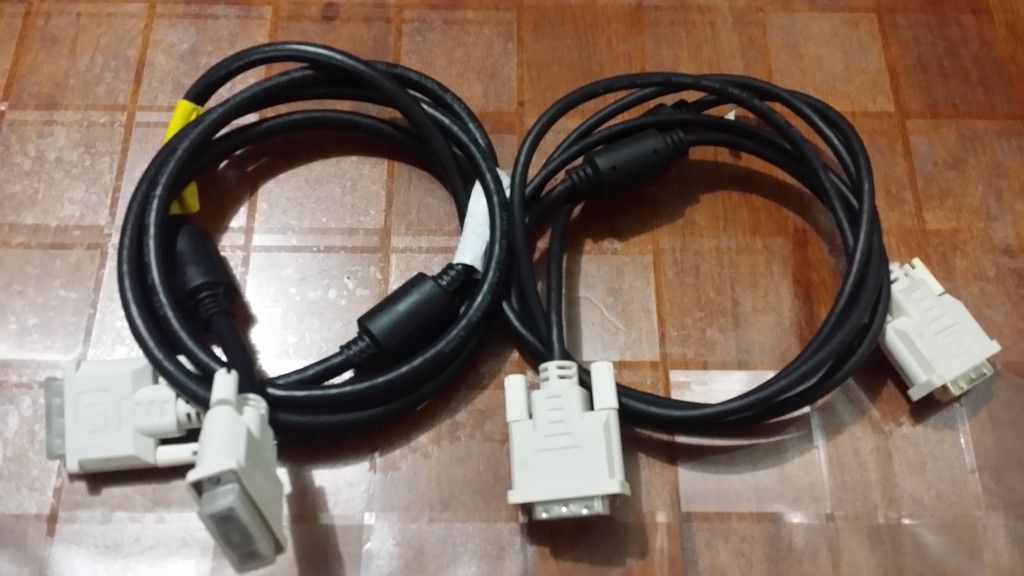 no swap No warranty. Test all you want ( bring your own test equipment! )
I am not responsible to test the item. Compatibility is buyer's responsibility.
cable only.
meet up at our restaurant.. check albums for the map. Thanks!
https://www.facebook.com/Vincents.Place.Kambingan
Google Map:
<click here for link>
Text/call 09175087328 look for Vincent ( for appointment )
The best kambingan
kambingan ng mga sikat
Vincent's Place Restaurant
Vincent's Kambingan Restaurant
Kambingan / goat
Metro Manila
address:
1787-A C. Aguila St. San Miguel, Manila, Philippines 1005
We are searchable in waze and google maps. Vincent's Place kambingan restaurant