Item Details
Casing Trendsonic Wind tunnel atx AC x-side 3x120mm RGB ring USB3.0 FC-WT06A
PHP 2480.00
BRAND NEW with SHOP WARRANTY
______<click here for link>________<click here for link>_________<click here for link>________<click here for link>______
______<click here for link>________<click here for link>_________<click here for link>________<click here for link>______
REGULAR PRICE: PHP
2,900
(Minimum PHP3,000 , Valid for 0% - 12 mos on BPI, HSBC, Metrobank Card)
CC STRAIGHT PROMO (Visa | Mastercard): PHP
2,600
CASH PROMO: PHP
2,480
Images are for reference only, actual product may vary.
Trendsonic Wind tunnel atx AC x-side 3x120mm RGB ring USB3.0 FC-WT06A - Php 2,480
Specifications:
Excellent thermal management with individual cooling zones concept.
Streamlined design with stylish metal top cover to keep the entire look.
Metal mesh design for the best ventilation.
Provide the largest assembly space.
Support Liquid cooling kit * 2.
Support the highest CPU cooling kit: 160mm.
Support extended graphic card up to 380mm.
Cable management design.
Top Magnetic Anti-dust mesh included.
--------------------------------------------------------------------------------------------------------------------------------
_________<click here for link>__________________<click here for link>__________________<click here for link>_________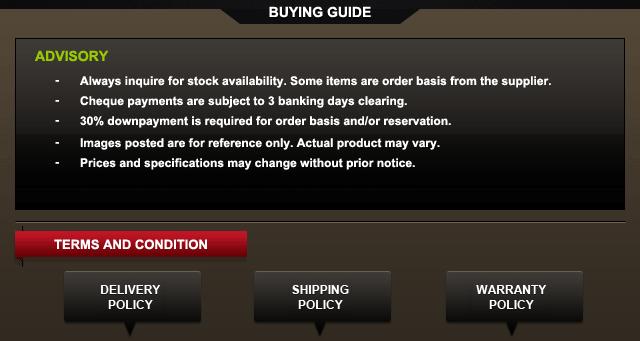 _____________<click here for link>_______________<click here for link>_______________<click here for link> ___________