Item Details
Water or Liquid Custom Cooling Radiator, XSPC RS/RX 120 Series
PHP 1800.00
BRAND NEW with PERSONAL WARRANTY
Water or Liquid Custom Cooling Radiator, XSPC RS/RX 120 Series
All Items posted are in stock unless otherwise stated. New and unused. These are clearance items hence the very cheap price already.
Few stocks remaining. Warranty will apply if there is any (pump, fans, electronic parts)
XSPC RS120 BLACK = 1,800 php
XSPC RX120 rev2 BLACK = 3,300 php
XSPC RS240 BLACK = 2,500 php
XSPC RX240 rev2 BLACK = 4,900 php
XSPC RS360 BLACK = 3,400 php
XSPC RX360 rev2 BLACK = 6,200 php
XSPC RX480 rev2 BLACK = 7,300 php
XSPC 120mm Universal Radstand = 800 php
XSPC RS120 BLACK = 1,800 php


High Performance Copper Fin Radiator
- Matt Black Finish
- Dimensions: 121x35x155mm (WxDxH)
- 19mm Flat tubes for reduced flow resistance
- 1 Row 11 Tubes
- Compact Design
- G1/4" Ports
- 6-32 Screws
Supplied with mounting screws
Manufacturer's Site<click here for link>

XSPC RX120 = 3,300 php


Introducing the RX120, the highest performing single fan radiator XSPC have ever released. At close to twice the thickness of the RS series radiators it has excellent cooling capabilities and the sub 8fpi gives the radiator very low air flow resistance. The RX120 has been designed and optimised for low speed fans so it can offer high performance cooling at very low noise levels.
- Black Matt Finish
- Dimensions: 124x63x164mm (WxDxH)
- Copper Tubes and Fins
- 3 Rows of 13mm by 2mm Tubes
- Sub 8fpi (fins per inch)
- G1/4" Ports
- 6-32 Case and Fan Screws
Supplied with mounting screws
Manufacturer's Site<click here for link>

XSPC RS240 BLACK =2,500 Php


High Performance Copper Fin Radiator
- Matt Black Finish
- Dimensions: 121x35x277mm (WxDxH)
- 19mm Flat tubes for reduced flow resistance
- 1 Row 11 Tubes
- Compact Design
- G1/4" Ports
- 6-32 Screws
Supplied with mounting screws

Reviews
<click here for link>
Manufacturer's Site<click here for link>

XSPC RX240 BLACK = 4,900 Php


Introducing the RX240, the highest performing dual fan radiator XSPC have ever released. At close to twice the thickness of the RS series radiators it has excellent cooling capabilities and the sub 8fpi gives the radiator very low air flow resistance. The RX240 has been designed and optimised for low speed fans so it can offer high performance cooling at very low noise levels.
- Black Matt Finish
- Dimensions: 124x63x280mm (WxDxH)
- Copper Tubes and Fins
- 3 Rows of 13mm by 2mm Tubes
- Sub 8fpi (fins per inch)
- G1/4" Ports
- 6-32 Case and Fan Screws
Supplied with mounting screws
Manufacturer's Site<click here for link>

XSPC RS360 =3,400 Php


High Performance Copper Fin Radiator
- Matt Black Finish
- Dimensions: 121x35x397mm (WxDxH)
- 19mm Flat tubes for reduced flow resistance
- 1 Row 11 Tubes
- Compact Design
- G1/4" Ports
- 6-32 Screws
Supplied with mounting screws
Manufacturer's Site<click here for link>

XSPC RX360 Rev 2 = 6200 Php


XSPC RX360
Introducing the RX360, the highest performing triple fan radiator XSPC have ever released. At close to twice the thickness of the RS series radiators it has excellent cooling capabilities and the sub 8fpi gives the radiator very low air flow resistance. The RX360 has been designed and optimised for low speed fans so it can offer high performance cooling at very low noise levels.
- Black Matt Finish
- Dimensions: 125x58.5x410mm (WxDxH)
- Copper Tubes and Fins
- 3 rows of 13mm by 2mm Tubes
- Sub 8fpi (fins per inch)
- G1/4" Ports
- 6-32 Case and Fan Screws
Supplied with mounting screws

Reviews


<click here for link>
<click here for link>
Manufacturer's Site<click here for link>

XSPC RX480 Rev2 = 7300 Php


XSPC RX480
Introducing the RX480, the highest performing radiator XSPC have ever released. At close to twice the thickness of the RS series radiators it has excellent cooling capabilities and the sub 8fpi gives the radiator very low air flow resistance. The RX480 has been designed and optimised for low speed fans so it can offer high performance cooling at very low noise levels.
- Black Matt Finish
- Copper Tubes and Fins
- 3 rows of 13mm by 2mm Tubes
- Sub 8fpi (fins per inch)
- G1/4" Ports
- 6-32 Case and Fan Screws
Supplied with mounting screws
Reviews
<click here for link>


Manufacturer's Site<click here for link>

XSPC 120mm Universal Radstand = 800 php


These radiator stands are suitable for use with single, dual, triple and quad 120mm radiators. Made from steel with a black powdercoat finish.

3 Month Shop Warranty
For warranty and returns, item(s) must be without any physical defects or burns.
Kindly PM or YM us for inquiries about our products. When texting please provide your tipidpc user name otherwise we might not be able to reply back.
inquiries regarding LAST PRICE will be ignored! Discounts can be given to volume purchases.



<click here for link>
Please visit and like our Facebook Page <click here for link>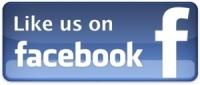 Map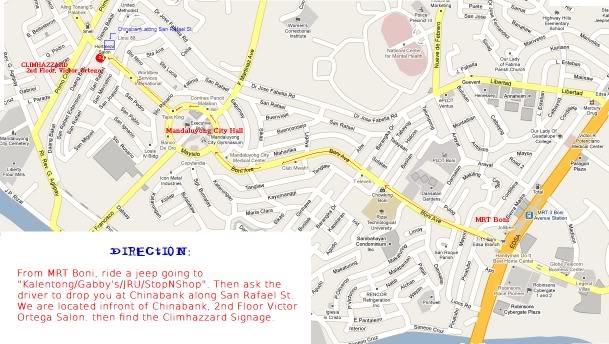 For Larger image: <click here for link>