Item Details
Network TP-link router AC1350 wireless dual band Archer C59
PHP 3100.00
BRAND NEW with SHOP WARRANTY
<click here for link>
Prices:

Network TP-link router AC1350 wireless dual band Archer C59

P 3,100.00 only

Important Reminders:
1. Prices may not be updated in ads. Please <click here for link> for updated pricelist.
2. While we make every effort to ensure consistency, our prices and stock availability may vary. You may contact us for any inquiry on items posted.
3. Please note that provided manufacturers site links & images are for reference only.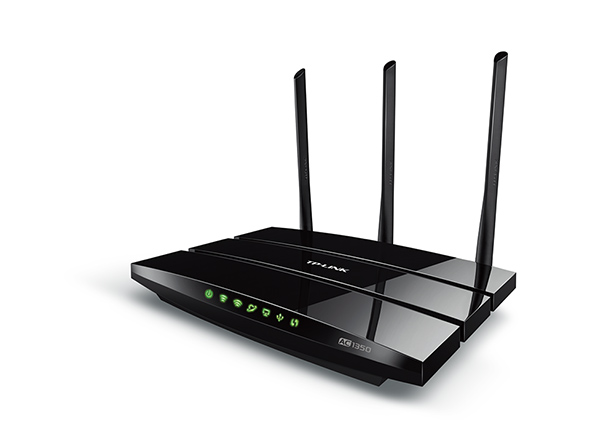 Product Description:
The Archer C59 comes with the brand new Wi-Fi standard — 802.11ac, widely compatible with both wireless AC and wireless N devices and three times faster than previous wireless N speeds. With this cutting edge technology, the Archer C59 offers you faster, stronger and more capable Wi-Fi. Simply put: a revolutionized network experience on all your devices.
The Archer C59 provides your entire home with simultaneous dual band Wi-Fi connections. The strong and stable 2.4GHz wireless band with 450Mbps Wi-Fi speed is perfect for sending emails, browsing the web or listening to music. Meanwhile, the 5GHz wireless band provides up to 867Mbps Wi-Fi speed for latency-sensitive entertainment so you can stream HD video, play online games and hold video chats all at the same time, without delay.
The Archer C59's three high performance external antennas ensure full home Wi-Fi coverage. Combined with a dual band wireless network, its increased stability and range means you will no longer suffer from weak, dropped connections.
<click here for link>

Yahoo Messenger ID: pcmasteronline
Skype ID: pcmasteronline
Sun Cellular: 09328726787
Globe number: 09176148080
<click here for link>
for complete product listing.