Item Details
Power Supply Corsair 80+ bronze 750watts modular psu CX750M
PHP 5100.00
BRAND NEW with SHOP WARRANTY
<click here for link>
Prices:

Power Supply Corsair 80+ bronze 750watts modular psu CX750M:

P 5,100.00 only

Important Reminders:
1. Prices may not be updated in ads. Please <click here for link> for updated pricelist.
2. While we make every effort to ensure consistency, our prices and stock availability may vary. You may contact us for any inquiry on items posted.
3. Please note that provided manufacturers site links & images are for reference only.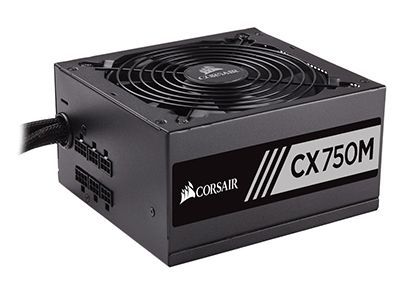 Product Description:
- Up to 85% energy efficiency means less heat generation and lower energy bills
- 0.99 Active Power Factor Correction provides clean and reliable power
- Universal AC input from 90-264V
- A dedicated single +12V rail offers maximum compatibility with the latest components
- Over-voltage and over-power protection, under-voltage protection, and short circuit protection provide maximum safety to your critical system components
- Extra long fully-sleeved cables support full tower chassis ErP Lot 6 Compliant
-
<click here for link>

Yahoo Messenger ID: pcmasteronline
Skype ID: pcmasteronline
Sun Cellular: 09328726787
Globe number: 09176148080
<click here for link>
for complete product listing.