Item Details
Network TP-link pci express adapter AC1900 wireless dual band Archer T9E
PHP 3100.00
BRAND NEW with SHOP WARRANTY
<click here for link>
Prices:

Network TP-Link AC1900 Wireless Dual Band PCI Express Adapter Archer T9E

P 3,100.00 only

Important Reminders:
1. Prices may not be updated in ads. Please <click here for link> for updated pricelist.
2. While we make every effort to ensure consistency, our prices and stock availability may vary. You may contact us for any inquiry on items posted.
3. Please note that provided manufacturers site links & images are for reference only.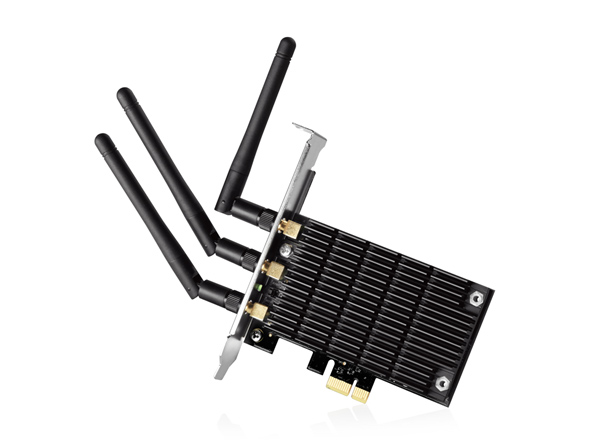 Product Description:
- Easy Installation – Upgrade your desktop system easily by plugging the Archer T9E Wi-Fi adapter into an available PCI-E slot.
- Hi-Speed Wi-Fi – Up to 1900Mbps Wi-Fi speeds (1300Mbps on 5GHz band or 600Mpbs on 2.4GHz band)
- 802.11ac Dual Band – 3 times faster than the 802.11n standard, perfect for hi-intensity network usage
- Backward Compatibility – With support for 802.11 a/b/g/n standards
- Beamforming Technology – Receives more directional Wi-Fi signals, improving speed and reliability
- Ultimate Range – 3 external antennas ensure a greater range of Wi-Fi connection and stability
-
<click here for link>

Yahoo Messenger ID: pcmasteronline
Skype ID: pcmasteronline
Sun Cellular: 09328726787
Globe number: 09176148080
<click here for link>
for complete product listing.