Item Details
SSD - 2.5 Kingston solid state drive UV500 480gb
PHP 4300.00
BRAND NEW with SHOP WARRANTY
<click here for link>
Prices:

SSD - 2.5 Kingston solid state drive UV500 240gb:
1 year carry-in warranty only
P 4,300 only[/b]
Important Reminders:
1. Prices may not be updated in ads. Please
<click here for link>
for updated pricelist.
2. While we make every effort to ensure consistency, our prices and stock availability may vary. You may contact us for any inquiry on items posted.
3. Please note that provided manufacturers site links & images are for reference only.
[/quote]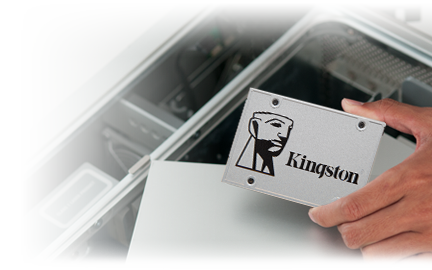 Product Description:
SSDs for Consumers
Hard drive replacement
Solid-state drives are the next evolution of PC storage and run faster, quieter and cooler than the aging technology inside hard drives. With no moving parts, SSDs are also more durable and more reliable than hard drives.
For desktops and notebooks
Kingston solid-state drives will make your system more responsive so it boots quicker, loads applications faster and shuts down faster. They're available in upgrade kits that include software to clone your files and OS in minutes.
Revive older systems
Solid-state drives will not only increase performance but can also be used to breathe new life into older systems. Choosing an SSD can save you the cost of buying a new PC by reviving the system you already own.
<click here for link>

Yahoo Messenger ID: pcmasteronline
Skype ID: pcmasteronline
Sun Cellular: 09328726787
Globe number: 09176148080
<click here for link>
for complete product listing.