Item Details
Liquid Cooling - XSPC RS360 Radiator
PHP 2500.00
ALREADY USED with PERSONAL WARRANTY
For Sale:
Liquid Cooling - XSPC RS360 Radiator
-
Brand New
but never been used.
-
10
/10 condition, you are basically buying brand new at USED price.
-
7days
personal warranty
-Comes with screws from within the box
-Price is
FIRM
RFS: Change in priorities, down sizing
Images
:
<click here for link>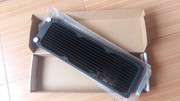 <click here for link>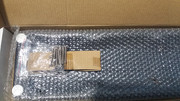 <click here for link>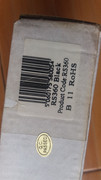 READ and UNDERSTAND:
1. I have the right to whom i will sell my items.
2. Compatibility is buyer's responsibility.
3. I'll answer inquries via PM. I'll provide my number once we could agree on a deal.
4. Posted Price is FIRM.
5. Item is for sale. I'll indicate otherwise if I'm open for swap.
6. Payment will be cash basis.
7. Meetup points:
___7a. Weekdays - Mckinley Hill - late night or afternoon (depends on my shift)
___7b. Weekends - Cainta (Sta. Lucia/Robinson MetroEast/Tropical Hut), Marikina (Marquinton)
8. Item could be shipped at buyer's expense. We can arrange for LBC's pay on pickup/delivery.
9. Post will be updated once item is SOLD.
10. Thank you for reading through the list. Cheers!