Item Details
Casing Deep Cool Matrexx 30 Tempered Micro ATX Mini-ITX
PHP 1800.00
BRAND NEW with SHOP WARRANTY
<click here for link>
Prices:

Casing Deep Cool Matrexx 30 Tempered Micro ATX Mini-ITX:

P 1,800.00 only

Important Reminders:
1. Prices may not be updated in ads. Please <click here for link> for updated pricelist.
2. While we make every effort to ensure consistency, our prices and stock availability may vary. You may contact us for any inquiry on items posted.
3. Please note that provided manufacturers site links & images are for reference only.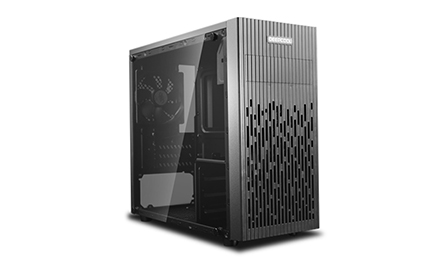 Product Description:
Matrexx 30 is small-sized M-ATX computer case, perfect for gamers looking to build a small gaming PC. Its logical interior structure maximizes compatibility. The full-sized tempered glass side panel provides optimal view of the interior.
Pre-installed Fan: 1×120mm black fan at rear
-
<click here for link>

Skype ID: pcmasteronline
Viber: 09328726787
WhatsApp: 09328726787
Sun Cellular: 09328726787
Globe number: 09760400474
<click here for link>
for complete product listing.