Item Details
Dimm Transcend ddr4 2666 desktop memory 8gb
PHP 2100.00
BRAND NEW with SHOP WARRANTY
<click here for link>
Prices:

Dimm Transcend ddr4 2666 desktop memory 8gb:

8GB --- P 2,100.00 only

Important Reminders:
1. Prices may not be updated in ads. Please <click here for link> for updated pricelist.
2. While we make every effort to ensure consistency, our prices and stock availability may vary. You may contact us for any inquiry on items posted.
3. Please note that provided manufacturers site links & images are for reference only.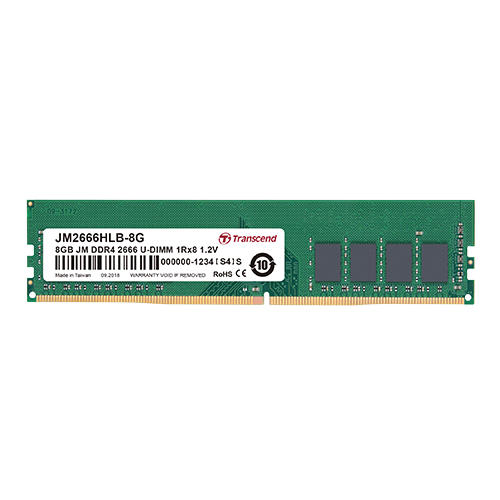 Product Description:
Transcend's JetRam memory modules are manufactured with true ETT grade, brand-name DRAM chips that have passed Transcend's strict screening process and rigorous environmental testing. The modules provide excellent compatibility and fully-tested reliability, which is ideal for PC upgrade at an attractive price. Each memory module is rated at 2666 Mbps to greatly increase data transmission efficiency by higher bandwidth of up to 21GB/s. Operated at a nominal voltage of just 1.2V, Transcend's DDR4 U-DIMM JetRam memory ensures that both operating temperature and electrical load on the memory controller can be reduced in order to save up to 40% of energy compared to standard DDR3 modules offering 1.5V.
-
<click here for link>

Skype ID: pcmasteronline
Viber: 09328726787
WhatsApp: 09328726787
Sun Cellular: 09328726787
Globe number: 09760400474
<click here for link>
for complete product listing.