Item Details
Flash Drive Transcend JF790 16gb USB 3.0
PHP 350.00
BRAND NEW with SHOP WARRANTY
<click here for link>
Prices:

Flash Drive Transcend JF790 16gb USB 3.0:

P 350.00 only

Important Reminders:
1. Prices may not be updated in ads. Please <click here for link> for updated pricelist.
2. While we make every effort to ensure consistency, our prices and stock availability may vary. You may contact us for any inquiry on items posted.
3. Please note that provided manufacturers site links & images are for reference only.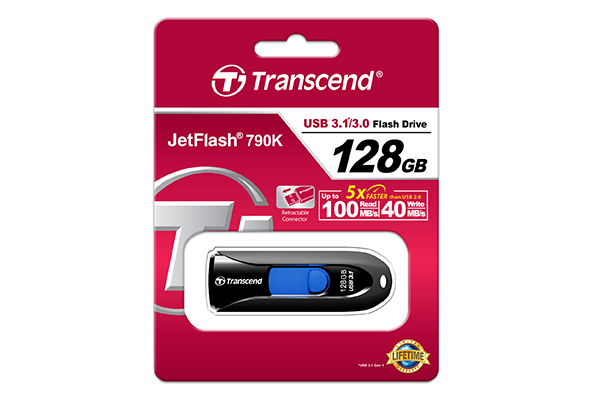 Product Description:
The capless JetFlash 790 USB 3.1 Gen 1 Flash Drive utilizes a retractable USB connector to shield your data while in transit. Simply push/pull the colored slider to expose/retract the connector. Best of all, the JetFlash 790 sports the next generation SuperSpeed USB 3.1 Gen 1 specification and up to an incredible 128GB capacity. This combination of blazing fast data transfer rates and substantial storage space make it easier than ever to store, carry and share all your digital files wherever you go.
<click here for link>

Skype ID: pcmasteronline
Viber: 09328726787
WhatsApp: 09328726787
Sun Cellular: 09328726787
Globe number: 09760400474
<click here for link>
for complete product listing.