Item Details
PC Disaster Recovery Services
PHP 980.00
ALREADY USED with PERSONAL WARRANTY
PC Disaster Data Recovery Services
"The Importance of reliability and continuity..."
Established in 2004
Trusted and served over hundreds of clients with successful results. Helped recover data for medical transcriptions, lost shipping logistic logs, critical judicial evidences, priceless & old personal pictures, deleted emails, video, etc.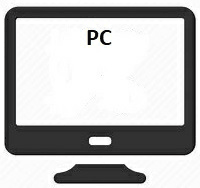 Visit Our Website:
<click here for link>
Inquire Here:
<click here for link>
Services and Specialization:
º Data/System Recovery
º PC and Laptop Repair
º Network Administration
º Desktop/Helpdesk Support
º Application and Web Development
" Provides real solution to hopeless to almost impossible cases"
"Can recover data from all media storage types available in the market"