Item Details
Network TP-link range extender AX1800 wifi RE605X
PHP 3500.00
BRAND NEW with SHOP WARRANTY
<click here for link>
Prices:

Network TP-link range extender AX1800 wifi RE605X

P 3,500.00 only


Important Reminders:
1. Prices may not be updated in ads. Please <click here for link> for updated pricelist.
2. While we make every effort to ensure consistency, our prices and stock availability may vary. You may contact us for any inquiry on items posted.
3. Please note that provided manufacturers site links & images are for reference only.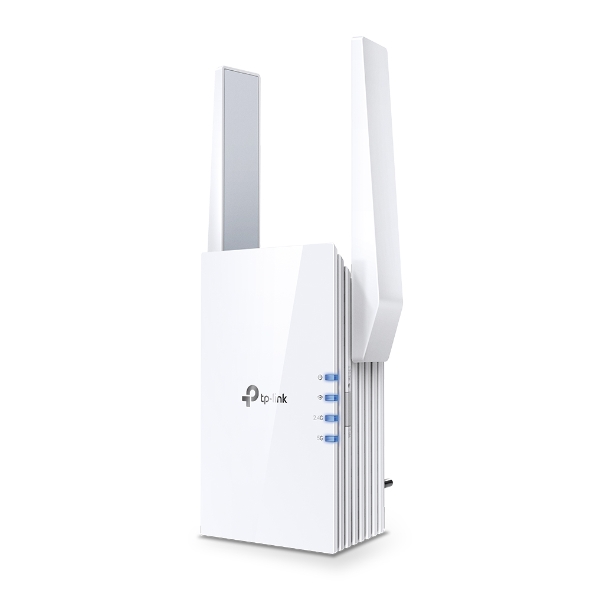 Product Description:
- RE605X comes equipped with the latest wireless technology, Wi-Fi 6, for faster speeds, greater capacity, and reduced network congestion.
-Creates a Mesh network by connecting to a OneMesh router for seamless whole-home coverage.
- Gigabit Ethernet Port – Provide faster-wired connections to smart TVs, computers and gaming consoles
- Intelligent Signal Light – Helps to determine the best location for optimal Wi-Fi coverage by indicating the signal strength in the current placement
- AP Mode – create a new Wi-Fi access point to enhance your wired network with Wi-Fi capability
- TP-LINK Tether App – Easily access and manage your network using any iOS or Android mobile device
- Ultimate Compatibility – Extend the range of any Wi-Fi router or wireless access point
<click here for link>
stock code - 42108ifn

Skype ID: pcmasteronline
Viber: 09328726787
WhatsApp: 09328726787
Sun Cellular: 09328726787
Globe number: 09760400474
<click here for link>
for complete product listing.