Item Details
Network TP-link router load balance broadband TL-R605
PHP 2300.00
BRAND NEW with SHOP WARRANTY
<click here for link>
Prices:

Network TP-link router load balance broadband TL-R605

P 2,300.00 only

Important Reminders:
1. Prices may not be updated in ads. Please <click here for link> for updated pricelist.
2. While we make every effort to ensure consistency, our prices and stock availability may vary. You may contact us for any inquiry on items posted.
3. Please note that provided manufacturers site links & images are for reference only.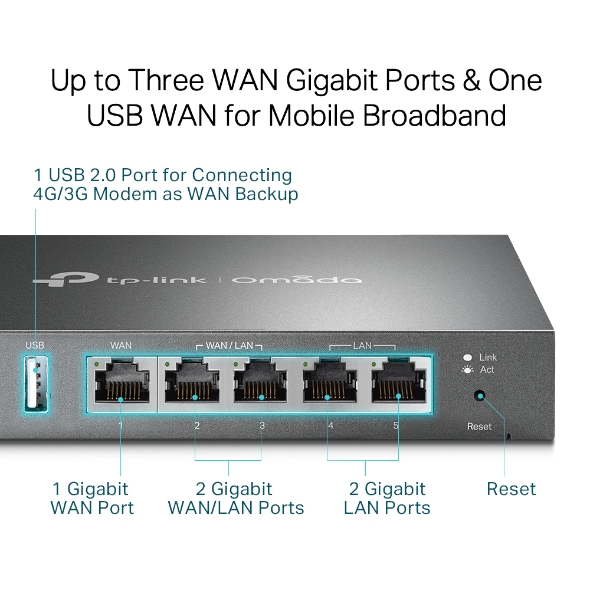 Product Description:
Gigabit VPN Router
- Integrated into Omada SDN: Zero-Touch Provisioning***, Centralized Cloud Management, and Intelligent Monitoring.
- Centralized Management: Cloud access and Omada app for convenience and easy management.
- Five Gigabit Ports: High-speed wired connectivity.
- Up to 3 WAN Ethernet Ports: 1 gigabit WAN port and 2 gigabit WAN/LAN ports with load balance raise the utilization rate of multi-line broadband.
- One USB WAN Port for Mobile Broadband: Mobile broadband via 4G/3G modem is supported for WAN backup by connecting to the USB port.‡
- Highly Secure VPN: Supports up to 20× LAN-to-LAN IPsec, 16× OpenVPN*, 16× L2TP, and 16× PPTP VPN connections.
- Abundant Security Features: Advanced firewall policies, DoS defense, IP/MAC/URL filtering, and more security functions protect your network and data.
-
<click here for link>
stock code - 4221v0vw

Skype ID: pcmasteronline
Viber: 09328726787
WhatsApp: 09328726787
Sun Cellular: 09328726787
Globe number: 09760400474
<click here for link>
for complete product listing.