Item Details
SSD - M.2 Transcend MTE110Q Nvme PCIe 512gb
PHP 1650.00
BRAND NEW with SHOP WARRANTY
<click here for link>
Prices:

SSD - M.2 Transcend MTE110Q Nvme PCIe 512gb:

P 1,650.00 only

Important Reminders:
1. Prices may not be updated in ads. Please <click here for link> for updated pricelist.
2. While we make every effort to ensure consistency, our prices and stock availability may vary. You may contact us for any inquiry on items posted.
3. Please note that provided manufacturers site links & images are for reference only.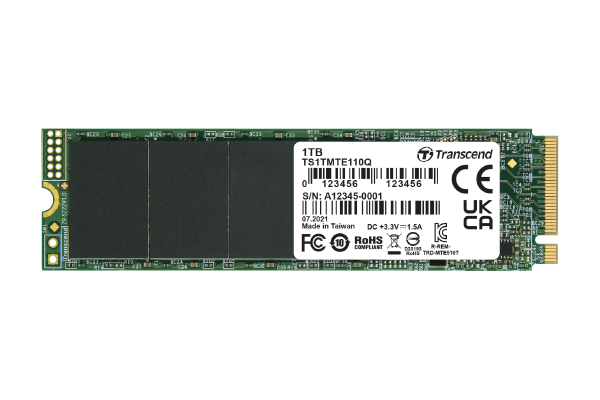 Product Description:
PCIe SSD 110Q
Transcend's PCIe® SSD 110Q utilizes top-notch technology QLC 3D NAND to enhance storage density that supports read/write intensive workloads. Implemented with PCI Express® Gen3 x4 high-speed interface, the read speed is up to 2,000 MB/s while write speed is up to 1,500 MB/s. To upgrade your computing devices, SSD 110Q is the most economical solution for all!
<click here for link>
stock code - 4501w84b

Skype ID: pcmasteronline
Viber: 09328726787
WhatsApp: 09328726787
Sun Cellular: 09328726787
Globe number: 09760400474
<click here for link>
for complete product listing.