Item Details
VC Palit RTX3050 Dual 8GB 128Bit Video Card NE63050018P1-1070D
PHP 12900.00
BRAND NEW with SHOP WARRANTY
<click here for link>
Prices:

VC Palit RTX3050 Dual 8GB 128Bit Video Card NE63050018P1-1070D:

P 12,900.00 only


Important Reminders:
1. Prices may not be updated in ads. Please <click here for link> for updated pricelist.
2. While we make every effort to ensure consistency, our prices and stock availability may vary. You may contact us for any inquiry on items posted.
3. Please note that provided manufacturers site links & images are for reference only.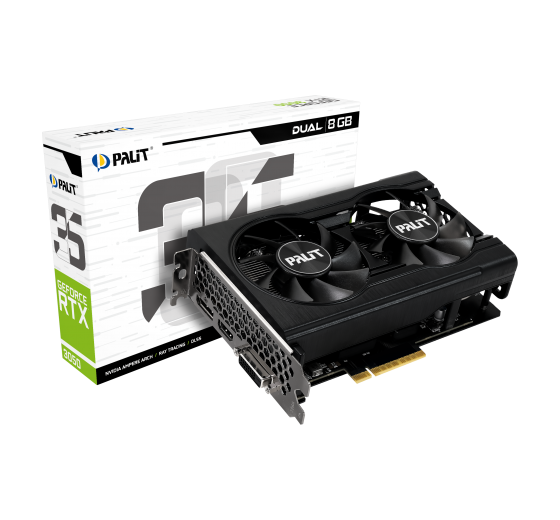 Product Description:
The GeForce RTX™ 3050 is built with the powerful graphics performance of the NVIDIA Ampere architecture. It offers dedicated 2nd gen RT Cores and 3rd gen Tensor Cores, new streaming multiprocessors, and high-speed G6 memory to tackle the latest games. Step up to GeForce RTX™.
The Palit GeForce RTX™ 3050 Dual Series features two 90mm big fans for efficient cooling performance, and large cut-through area on the back plate for optimized heat ventilation. Customizable RGB lighting is also decorated on the side of the shroud for gamers to enjoy minimalist lighting effects.
<click here for link>
stock code - 4360kaaq

Skype ID: pcmasteronline
Viber: 09328726787
WhatsApp: 09328726787
Sun Cellular: 09328726787
Globe number: 09760400474
<click here for link>
for complete product listing.