Since maulan na and baka mag brown out, mag prepare na kayo for future typhoons
One thing needed is lighting. My personal preference is not to use cheap lead acid battery based emergency lights. What I hate about it is that you really have no way of easily knowing if malapit na ma low batt or full na. So personally i prefer li-ion based lights. And lead acid tends to not last as long specially if you run it hard, multiple discharges to very low levels.
One cheap way to get one (
if you don't already have one of the many good flashlights in this thread
) is to use a powerbank and a usb light. Personally I prefer powerbanks with 4 or 5 bulbs. 4 bulbs means that literally the powerbank has 4 LED bulbs that tell you the approximate charge level of the powerbank. 5 bulbs means it has that and a flashlight so you might not need a usb bulb.
I have one like this. Its 5 bulbs and it is relatively cheap coz I found it at 200 pesos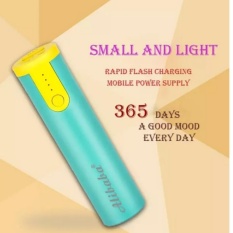 Its of course not going to last too long (approx 900+ mah at the usb port in my testing) but at least I know when its getting low and I can get my ASUS powerbank. My area doesnt have long brownouts anyway